ROASTING CALENDAR
This is a very small 1 person roasting operation. My batch size is a minimum of 6 lbs and a maximum of 11 lbs. in order to maintain efficiency and not have excess waste I organize my roasting schedule on a weekly basis. My roasting is performed Wednesdays and, depending on orders occasionally Tuesdays as well. All orders will be shipped either Wednesday or Thursday Priority mail, or UPS ground for locations close enough for 1-4 day deliveries.
You also have the option to select local pick up upon checkout.
MISSION
My commitment is to source the most sustainably grown coffees we can find that not only maintain, but consistently improve quality and flavor through environmental stewardship. I work with a few great importers that support coffee growers around the world by educating them on sustainable growing and processing practices, as well as helping them to form regional cooperatives that allow more modern washing stations and processing facilities.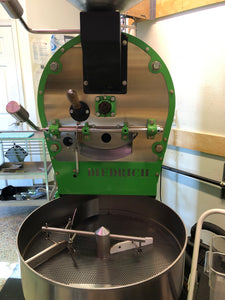 ABOUT ROASTED OTT
Roasted Ott was born because I like my coffee very fresh. I began roasting my own coffee in 2004 after I couldn't find good quality, fresh coffee at the grocery store. Within a few years, I had a following of loyal coffee drinkers, many of whom were the firefighters I worked with at Mesa Fire & Medical.  In 2007 I began roasting on a Diedrich 3kg roaster that's manually operated with gas and air valves.  No computerized or automated roasting profiles here, just lots of trial and error, and recording all of the details of every roast on paper.
READ MORE
BREAKFAST CLUB
Want your coffee to show up without asking?  Do you like surprises?    Each month I will showcase a new arrival, or occasionally a favorite blend, to present for your morning pleasure.  Your coffee will be freshly roasted and sent as soon as it cools enough to be packaged and crated, and sent to your door as fast as the wheels can roll.  Or if you prefer to pick your favorite, you have that option with any item in the store.  And if you just want to try it this time before you commit, that's ok too.
ROASTED OTT BREAKFAST CLUB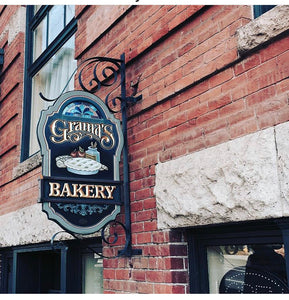 ROASTED OTT AT GRAMA'S BAKERY
Enjoy freshly brewed espresso, cold brew, and pour over with your fresh pastry at Grama's Bakery.  Downtown Prescott on Gurley Street, below St. Michaels.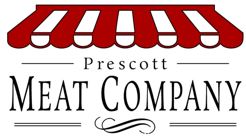 ROASTED OTT BEANS AT PRESCOTT MEAT COMPANY
You can now find fresh Roasted Ott Coffee beans in 1 lb bags at Prescott Meat Company at 701 E Gurley Street.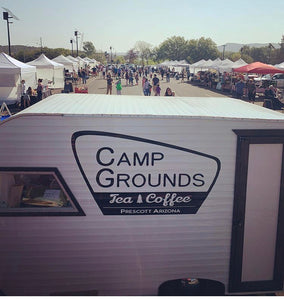 AVAILABLE AT CAMPGROUNDS TEA & COFFEE
Support local! Find freshly roasted Roasted Ott Coffee at Campgrounds Tea & Coffee on the square Wednesday-Friday, and at the Prescott Farmer's Market on Saturdays.